Since year 2000 I design from time to time webpages for private and business usage. After initially venturing into HTML and PHP coding… I began to use Netobjects fusion…(NOF) , a WYSIWYG web design tool, which was developed between 1996 to 2001 by NetObjects, Inc., and furtheron marketed from 2001 until 2009 by Web.com.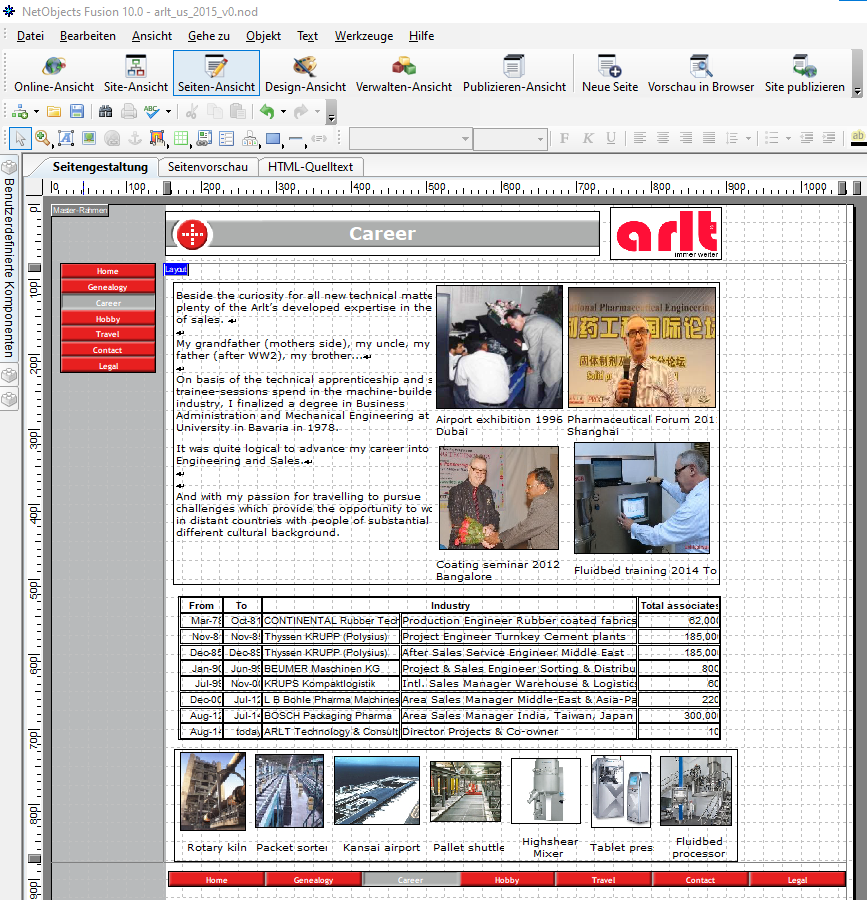 My last updated version was of 2006, was programmed for Windows Vista, and I felt over the years more and more uncomfortable with this webdesign tool – as in my opinion the way of making the web-pages became more and more outdated. Also regular crashing of the interpreter during usage… losing lots of designing work if one did not save the work all the time manually, before one loads a new picture or the like, was a typical NOF behaviour. So working with this tool was love and hate… and I've been searching for years for something more fresh and convenient. For a certain time I was looking into Adobe's Dreamweaver, but I never was able to acquaint myself with the hundrets of features and options of this mighty software package.. beside the hefty pricing of Adobe..and the constant data transmission and talking of the software with home in the USA.
Since 2015 one hears and reads more and more about Website tools like Joomla!, Drupal and WordPress. It became obvious one could not go on with a software of 15 years ago… and beginning of 2019 I had to set up a new Website for a local NGO quickly… and I decided to try WordPress. I startet with the online version by https://wordpress.com – and after some weeks of trying out and looking around… I felt comfortable with this way of designing webpages. Early 2020 I tried to have the WordPress site with my own Domain provider. And for two months now I have rejuvenated my XAMPP package and run the Apache Server locally again.. like I did in 2000 when testing HTML or PHP code locally before upload.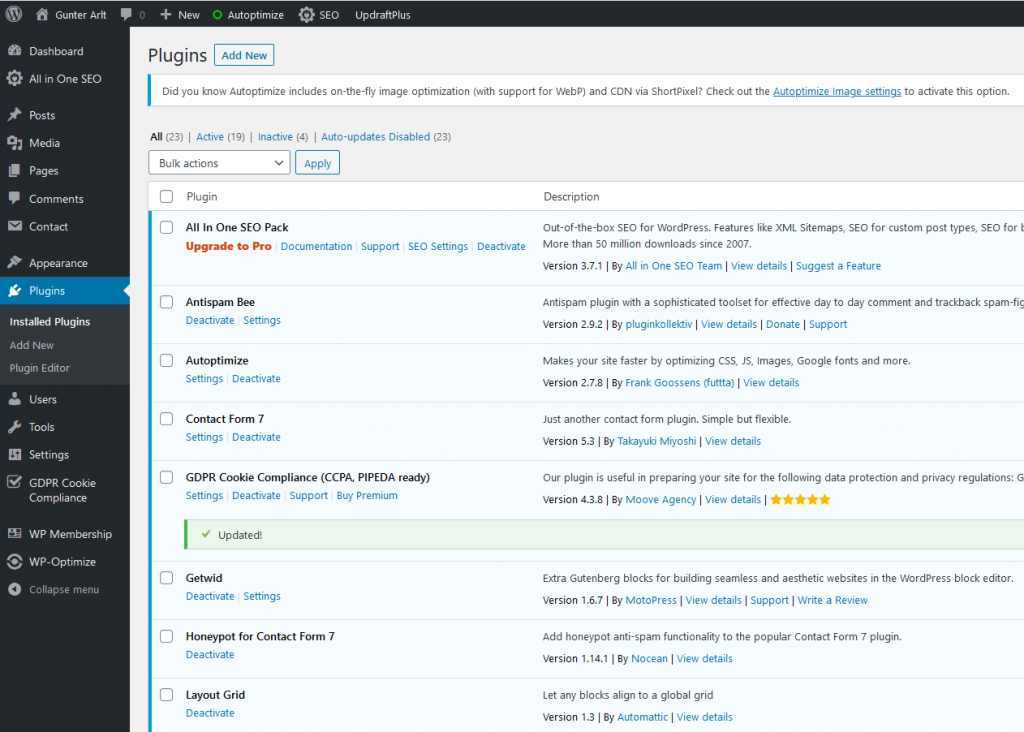 At first I only tried WP on the Internet. And then expanded the functionality of WP with plugins on the domain provider server. You should keep in mind that there are currently 23 plugins running on this site. The next step was to install ARLT.US in two languages. Will keep you posted from time to time regarding my progress…